Acquisition funnels are an essential starting point to introduce a brand to new users. My role incorporated testing a variety of static and animated landing pages while developing UI and Figma templates for each screen.

The power of effective e-mail marketing and innovating quickly makes all the difference. At WayBetter, I initiated a complete design overhaul and introduced all e-mail marketing templates into live text format.

Working alongside the Developer and Marketing team, we created Figma design templates and components that can be executed on the fly with ease using HTML.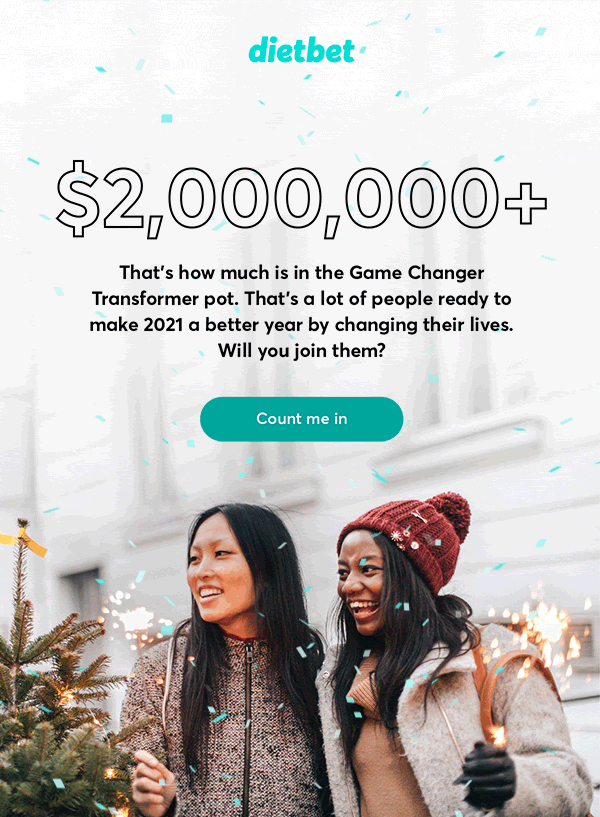 Under the umbrella of the WayBetter brand, we executed award-winning marketing campaigns to support DietBet, StepBet & RunBet products.

For our award-winning seasonal marketing campaign, we created themed animated emails, games, and social filters to create a fully immersive brand experience. This initiative won 'Best Retention Campaign' for the Mobile Growth Awards issued by Branch for its impactful performance.

Advertising requires deep understanding of context, user experience, and target audience. Working alongside the Marketing and Sales team, I designed ad creative tailored and optimized for specific social media platforms, to maximize engagement, brand awareness, and conversion rates.

With a data driven mindset, I designed and animated a high volume of ads on each platform for testing and incorporated those signals to refine and optimize ads to scale.

On social platforms such as TikTok, branded ads take a backseat to immerse the WayBetter brand into the user-generated TikTok content sphere.

Every social platform has their own unique user experience. Working alongside our innovative social team, I developed a fun and quirky brand experience that celebrates the WayBetter brand within the Instagram universe.

I created a fast and user-friendly Figma template of the various content themes we feature in-feed or in stories to keep up with the fast paced nature of social media. Stories often featured quizzes, polls, and engaging conversation starters.

Branded Instagram highlights are prominently visible to educate prospects on the WayBetter app experience.

Animated app experiences can bring life to user achievements that users will remember. Working alongside the product team, I concepted and executed animated lottie animations for app milestone screens.

Continuing the theme of animated moments, I developed UI elements and illustrations for the meal plan and weight tracking. I also built various prototype explorations of the swap functionality in Figma.

Following the WayBetter design system, these custom coded HTML / CSS in-app modal templates are redesigned using Atom for fast, consistent, and effective messaging. Supports SVG, JPEG, PNG and animated GIF assets.

In-app modals don't need to feel disruptive. I designed exciting visuals and immersive imagery that keep users informed of new updates.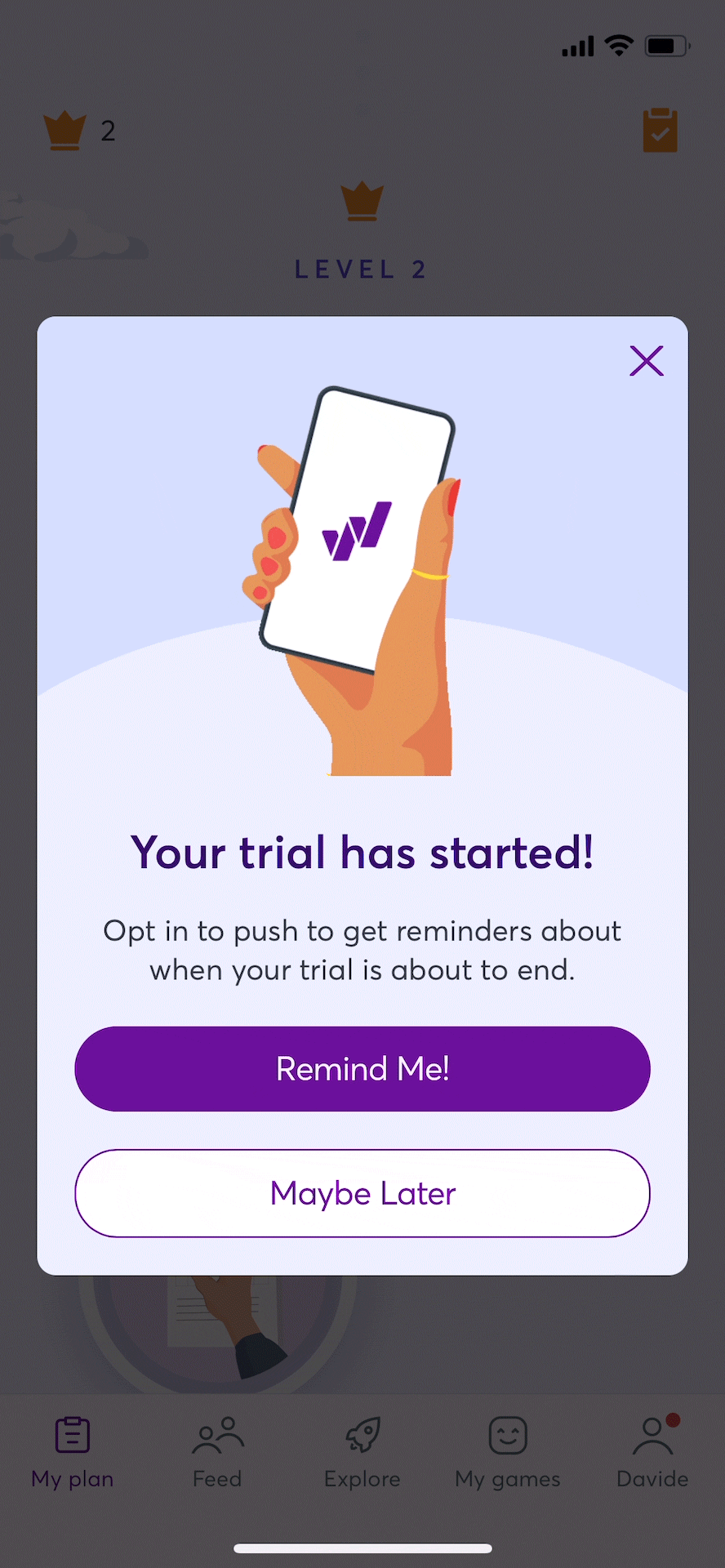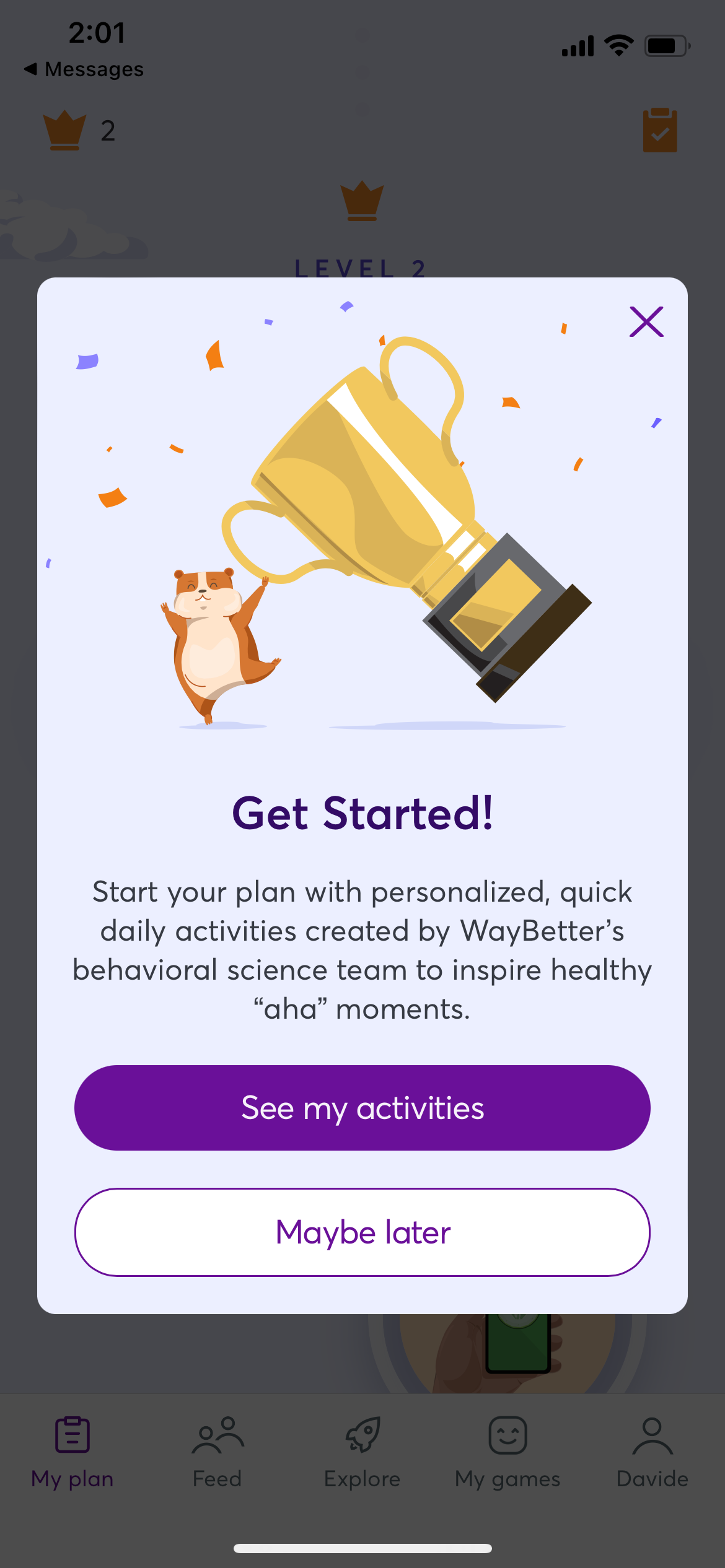 As we continue to evolve with our users, I worked alongside the product lead and community managers to transform the 'Same' emoji to a more impactful 'Support' emoji.