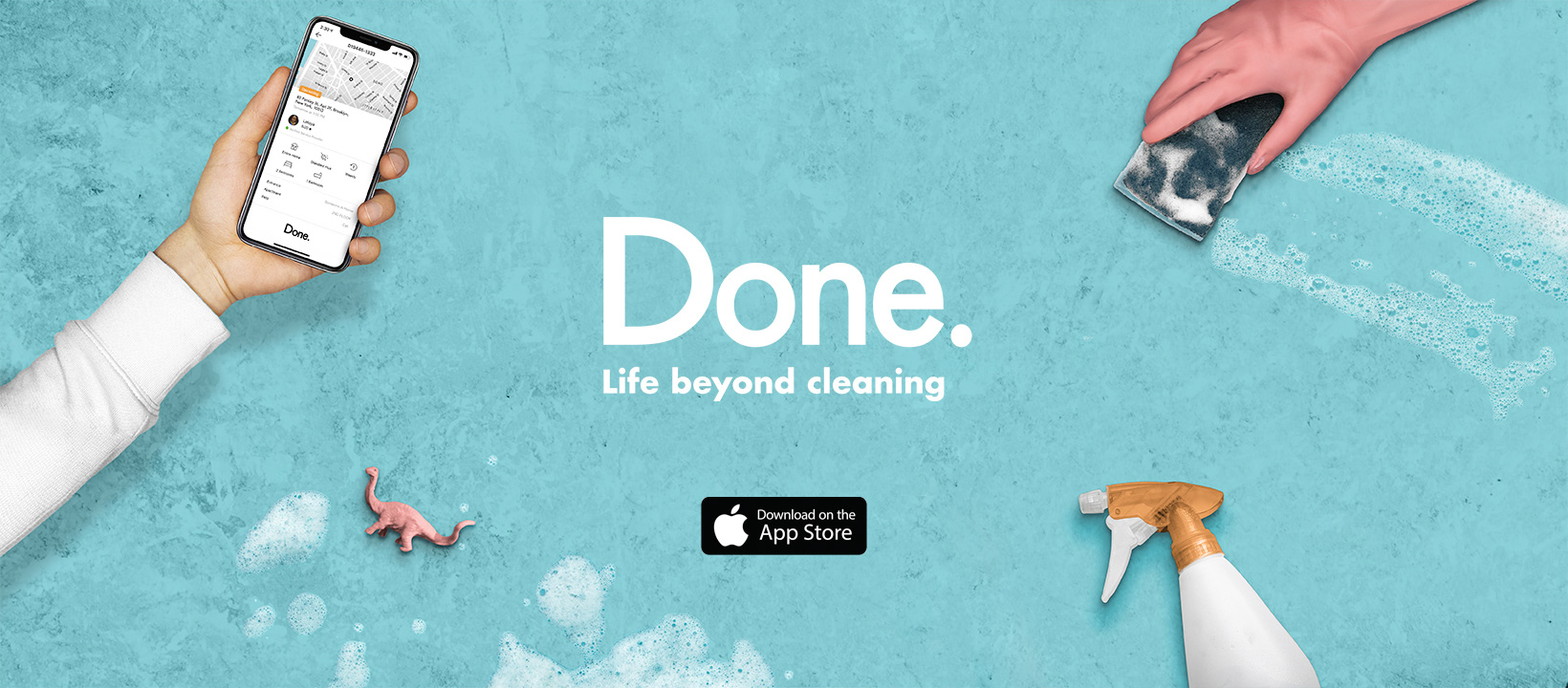 I designed the brand identity and social media for the launch of Done, a cleaning app startup from Brooklyn, NY. I also developed the tagline 'Life Beyond Cleaning', which has become a leading voice for the brand.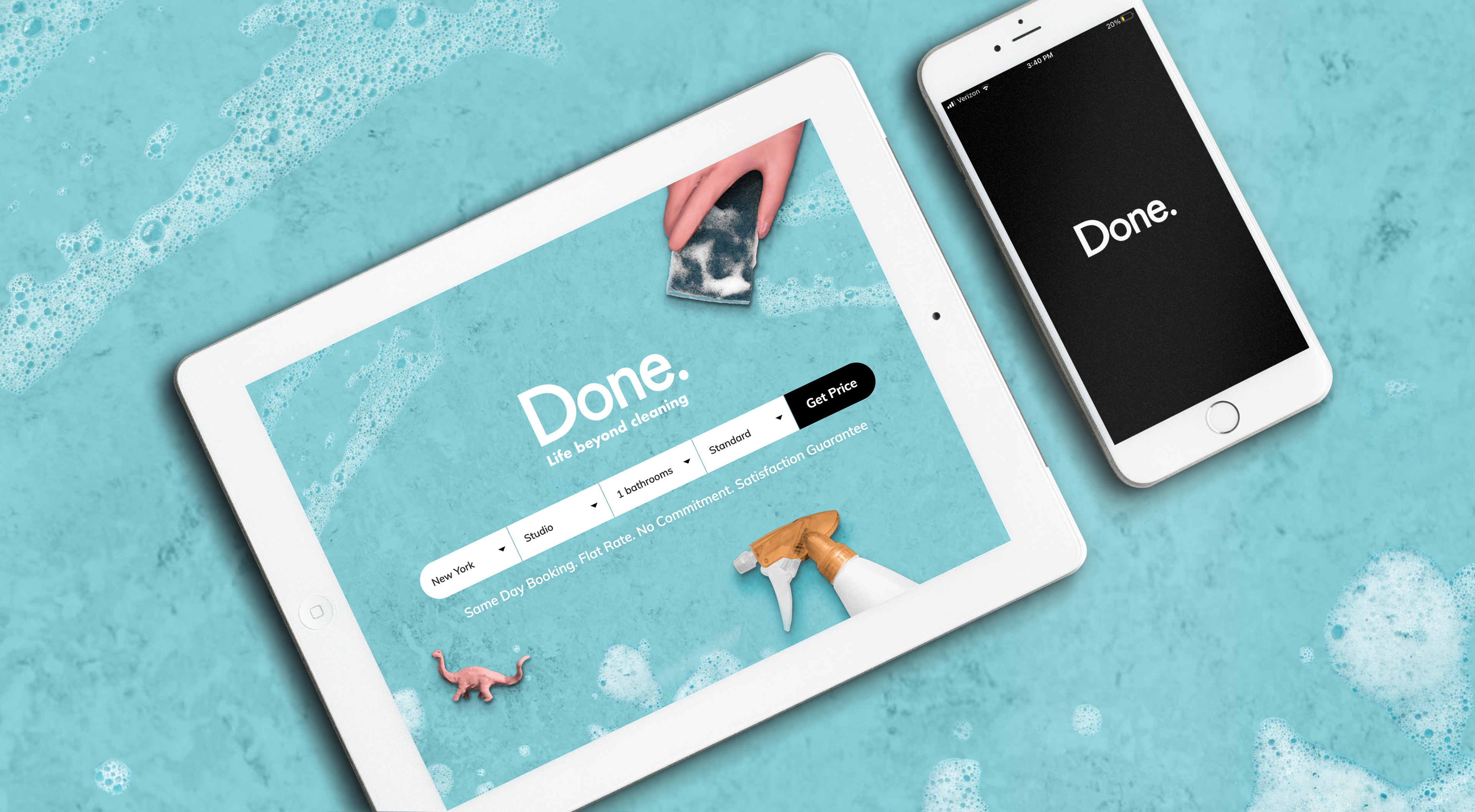 The elements featured on the blue landing page images were all photographed and compositioned together to create a unique and fun cleaning experience.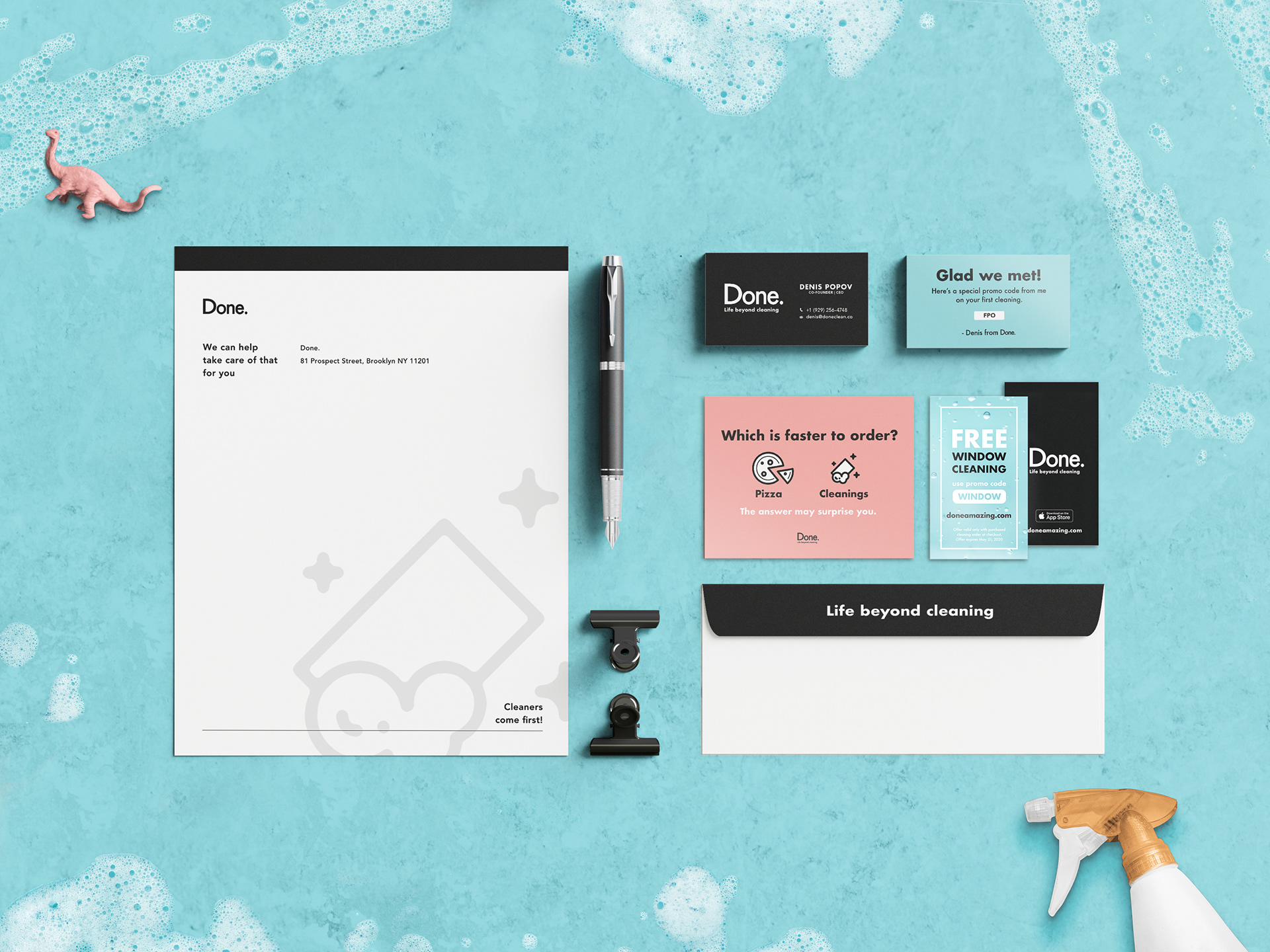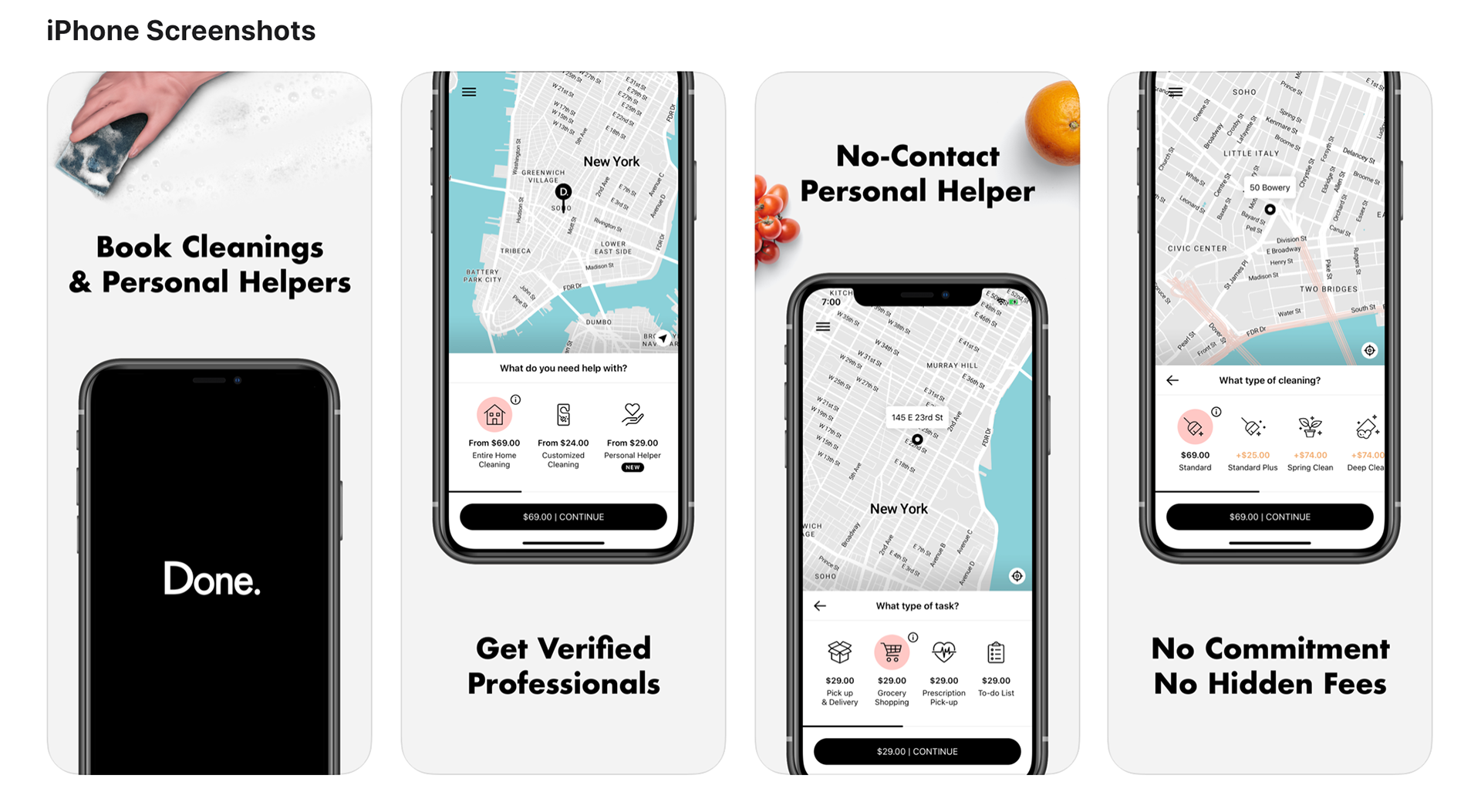 Taking inspiration from the color palette, the design and strategy I developed for social media is to treat the space like an art gallery. Graphic imagery and type is used to provide self help tips and inspiration on how to elevate daily life.